Your Induction Hob Won't Turn On
Induction hob no longer working, or having problems getting it to come on? Discover the various possible causes of this issue with the help of this troubleshooting guide.
THE POSSIBLE CAUSES FOR THIS FAULT:

WARNING
Before you do anything to your appliance, make sure you disconnect it from the power supply.
There is a risk of electric shock.
Wear suitable protective gloves if you need to dismantle anything.
There is a risk of getting cut or injured
There is a problem with the electrical installation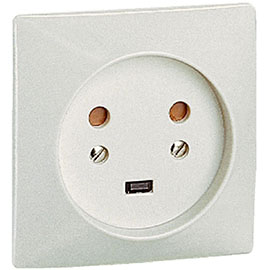 One of the first things to check is the power supply: is the hob properly plugged in/connected at the socket? Are the terminal connectors, if there are any, properly tightened? Is there definitely current flowing? You can test the socket with a multimeter in voltmeter mode (AC). Place the two probes of the meter on the socket terminals or the terminal connectors (if there are any). You should get a reading of around 230 volts.
The terminal block on the hob is damaged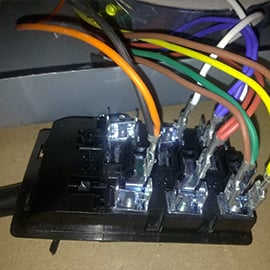 The terminal block can get damaged or burnt out, preventing the hob from switching on. This is often caused by a loosely tightened screw or a badly connected earth wire (the green and yellow one). Check the condition of the terminal block (located on the back of the hob), and replace it if it's in too damaged a condition.
The cables on the terminal block are not properly connected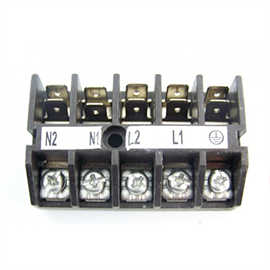 If you have a cooker and the oven works fine but your induction hob doesn't, it is essential to check that the screws on the terminal block are properly tightened. Most terminal blocks have several connection points. These serve to route the electricity to both the oven and the hob. If the wires are not properly connected, or if any are connected in the wrong place, part of the appliance may not work. The same issue can arise on an induction hob: if part of the hob is not working, check the terminal block.
The power board is defective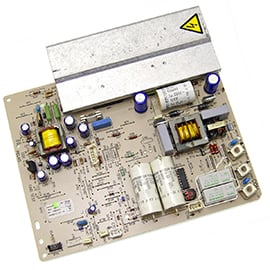 The circuit board manages all your hob's functions. If you have already carried out all the checks detailed above and your hob still won't come on, it may be the circuit board that's causing the problem, in which case it will need to be replaced. As this is a complex and expensive step to take, if you are not confident that you have diagnosed the problem correctly, contact our technical service or seek the help and advice of a manufacturer-approved engineer.