Your Induction Hob Is Making A Clicking Or Buzzing Noise
Beep, bang, crack… is your induction hob making strange sounds? What's their significance and what might they be an indication of? Find out the reason behind each sound using our troubleshooting guide.
THE POSSIBLE CAUSES FOR THIS ISSUE:

WARNING
Before you do anything to your appliance, make sure you disconnect it from the power supply.
There is a risk of electric shock.
Wear suitable protective gloves if you need to dismantle anything.
There is a risk of getting cut or injured
A substance of some kind is activating the touch sensitivity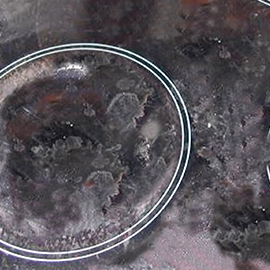 Is your hob emitting beeping sounds? It's possible that there is a substance of some kind on the touch panel or other part of the hob surface, e.g. water, carbonised food, melted sugar, etc. The appliance will therefore need to be cleaned with suitable cleaning products and a microfibre cloth, then wiped dry.
The touch panel is locked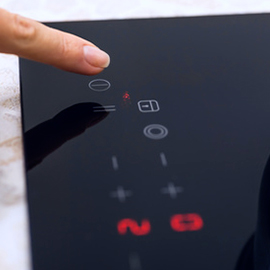 Does your hob continue beeping after you've pressed the touch panel? More and more induction hobs these days are being fitted with a specific safety feature. Referred to as a "child lock" or "lock mode", it is often represented by a small padlock or key symbol on the hob. The feature enables you to lock the entire control panel to prevent it being used. To find out what steps you need to take to unlock your hob, you will need to refer to the user manual supplied with the appliance.
The hob has made a bang or a cracking sound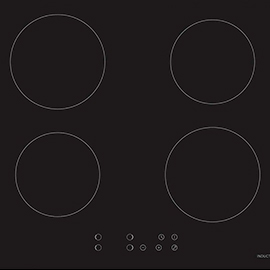 There are several things you will need to check on your hob if you hear this kind of noise. Firstly, check the current at the socket using a multimeter in voltmeter mode – you should get a reading of 230 V. If everything is fine in this respect, you'll then need to check the circuit board, which will be located beneath the hob's glass ceramic cooking surface. If any of the board's components are damaged, corroded or burnt, you will need to replace it.
The hob makes clicking sounds when something is cooking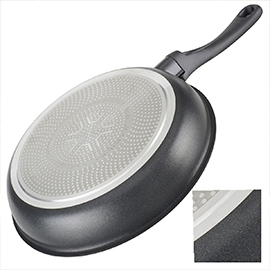 Is your hob making repeated clicking sounds or buzzing when it's being used? No need to panic! The sounds you are hearing are in fact produced by two things:
- The first of these is the plate/ring control process: to ensure the plate/ring stays at the required temperature, the circuit board generates electronic impulses and, on detecting the pan, emits this clicking sound.
- The second is the quality of the containers used for cooking: these clicking sounds and noises can be louder with certain types of pans and quieter with others, depending on the actual quality of the containers themselves. If at all possible, try to use a pan with a seamless, one-piece construction and a thick base rather than a model with a bonded base.